The Doggfather Launches Line Of Premium Borosilicate Glass For Fans And Smoking Enthusaiasts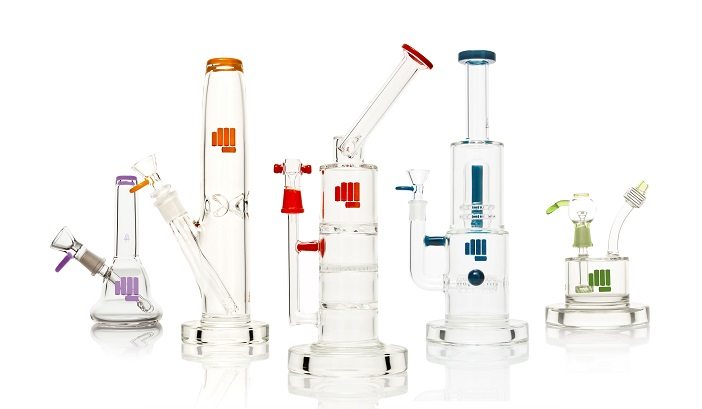 Los Angeles, CA (July 17, 2017) Entertainment Icon, Snoop Dogg, in collaboration with leading smoking accessories manufacturer Famous Brandz, is proud to announce the launch of POUNDS Smoking Accessories: a line of premium smoking accessories and water pipes that are destined to disrupt the industry with beautiful form and function. A fresh take on presentation, POUNDS captures the legendary artist's own creative vision for premium smoking.
POUNDS is priced between $129 – $279 and is available for purchase in all 50 states at local smoke shops as well as on GrassCity.com, the world's largest online head shop, and on everyonedoesit.com. POUNDS is also available in Canada (retail and online).
"POUNDS is my way of offering and sharing a premium smoking experience for any consumers," says Snoop about his budding brand. "Whether you're into flower or oil, POUNDS has the product for you."
With functionality for the discerning smoker, and a brand that's accessible to experienced and curious consumers alike, POUNDS is bringing smoking products to the mainstream. Each premium water pipe is made with the highest quality, hand-blown borosilicate glass, and comes stacked with accessories for ultimate user variety and choice. Not only are the pieces collectible – each one is sold in a collectors magnetic scotch box that features brand artwork from world-renowned design firm, PENTAGRAM.
Each pipe is named after one of Snoop's own recording studios – the BATTLESHIP, MOTHERSHIP, ROCKETSHIP, SPACESHIP and STARSHIP – to give a personal touch from the entertainer. The design aesthetic pairs outer space with natural beauty, and the industry-leading collectible boxes are striking stacked atop one another.
With new products planned for 2017 and beyond, POUNDS is here to make a bold statement about design, aesthetic, and functionality in the industry.
"Medicate, Elevate, and Put It In The Air!"
For more information, follow POUNDS on Twitter, Facebook and Instagram @smokingPOUNDS.
For more information about POUNDS or Famous Brandz, contact [email protected]or call 1-888-908-3263
About Famous Brandz
Famous Brandz is the leading manufacturer of smoking accessories produced in collaboration with celebrities, Hollywood studios, and entertainment brands. Our world-class partners include Snoop Dogg, The Trailer Park Boys, and Paramount Pictures among others, and we manufacture our premium products to the highest quality standard for discerning smokers and curious consumers alike. Bringing todays hottest entertainment properties together with exceptional borosilicate glassware and curated smoking essentials, Famous Brandz creates eye-popping retail experiences through partnerships with renowned design firms like Pentagram. With new innovative products planned for 2018 and beyond, Famous Brandz is here to make a bold statement about design, aesthetic, and functionality in the industry. For more information, visit www.famousbrandz.com.
About Snoop Dogg
A visionary and entrepreneur, Snoop Dogg's brand spans across technology, business and consumer verticals, even gracing the cover of AdWeek as a "Tech Mogul." Snoop Dogg has sold nearly 40 million albums worldwide and received multiple GRAMMY® nominations. As a trendsetter of pop culture, Snoop's ventures include music, film, TV and brand partnership deals, including his media platform, MERRY JANE – the fastest growing media platform at the crossroads of pop culture, business, politics, health, and the new generation of sophisticated cannabis culture for all. He recently released his latest album, Neva Left, to rave reviews.
About Pentagram
Pentagram is the world's largest independent design consultancy. The firm is owned and run by 20 partners, a group of friends who are all leaders in their individual creative fields. Working from offices in New York, London, Austin and Berlin, Pentagram specializes in different areas of graphic design, architecture and industrial design, producing identities, publications, environments, products and digital media for a wide range of clients around the world.
About POUNDS
Snoop Dogg POUNDS Smoking Accessories is the newest brand of smoking accessories curated by Snoop Dogg. Products currently include five different water pipes made of premium, hand-blown borosilicate glass, with options that cater to any and all smoking enthusiasts. Medicate, elevate and put it in the air!