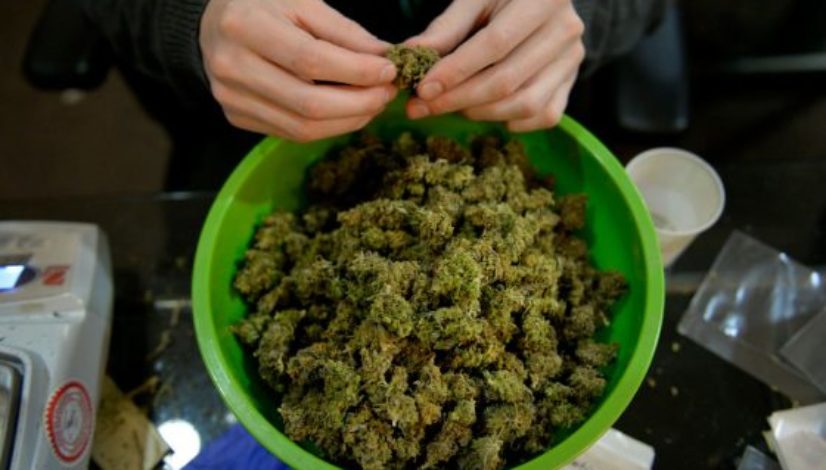 Published: Jul 26, 2016, 3:36 pm • Updated: Jul 26, 2016, 3:36 pm
By Alicia Wallace, The Cannabist Staff
To break into the Massachusetts medical marijuana market requires a bit of "pay-to-play" — a good bit of it, The Boston Globe has found.
Dispensaries are shelling out tens, sometimes hundreds, of thousands of dollars to secure a letter of support or a letter of non-opposition from municipalities that in turn would allow them to land a state license, according to The Globe:
---
More on Massachusetts marijuana
Public sentiment: Poll shows 51 percent of Massachusetts voters oppose recreational marijuana initiative
Rules on recreational: Massachusetts' top court OKs marijuana legalization for ballot, but tweak needed
License No. 1: First dispensary opens in Massachusetts, nearly three years after voters approved medical marijuana
Weed news and interviews: Get podcasts of The Cannabist Show.
Subscribe to our newsletter here.
Watch The Cannabist Show.
Peruse our Cannabist-themed merchandise (T's, hats, hoodies) at Cannabist Shop.
---
In Worcester, a dispensary promised to pay the city $450,000 over three years — and $200,000 a year after that — if officials gave their blessing to the business.

In Springfield, the city is negotiating a deal that would ultimately take 7 percent of a dispensary's revenue, plus a $50,000 annual donation to the Police Department — a pact that could amount to hundreds of thousands of dollars.

And in Salem, where the first dispensary opened a year ago, the medical marijuana shop contributed $82,856, a paltry amount compared with more recent deals.
Massachusetts' medical marijuana law leaves it up to local governments to determine how many registered dispensaries to allow in their town or city, according to state regulations. However, a dispensary can't progress to the state inspection phase if it has not received a letter of support or non-opposition.
Industry advocates contend that the regulations have stymied growth — 174 applications have been submitted and six dispensaries have opened since voters legalized medical marijuana in 2012, according to the Globe:
[L]ocal leaders contend the negotiations and lucrative contracts are needed to ensure their municipalities have the money to deal with unforeseen problems from dispensaries. They say the true costs for allowing these businesses, such as extra traffic and the need for additional police services, are still unknown.
As businesses wrangle with Massachusetts' medical marijuana licensing process — which was overhauled in April 2015 — voters will have their say this November as to whether the state will legalize recreational sales.
Gov. Charlie Baker and Boston Mayer Martin Walsh are among those mobilizing to oppose the ballot measure.
Topics: Boston, election 2016, Massachusetts, medical marijuana