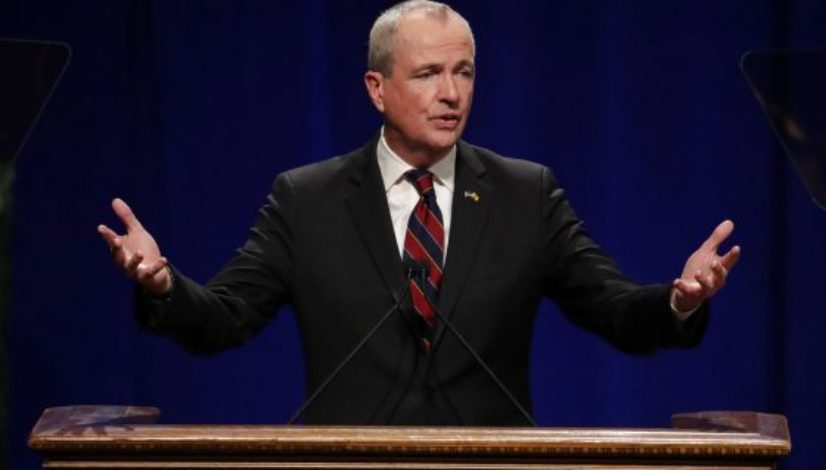 Published: Mar 13, 2018, 1:29 pm • Updated: Mar 13, 2018, 1:29 pm
By The Associated Press
TRENTON, N.J. (AP) — New Jersey Gov. Phil Murphy wants to raise the state sales tax and extend its reach, hike income taxes on the wealthy and legalize recreational marijuana.
He also wants to increase the state's contributions to public education by about 8 percent, or $1 billion.
The first-term Democratic governor is announcing those proposals Tuesday in his first budget address to the Democrat-led Legislature.
---
Related stories
Meet the New Jersey medical marijuana advocate schooling police on the state's laws
New Jersey Assembly weighs marijuana legalization during day-long hearing
Today: New Jersey Assembly holds hearing on recreational marijuana legalization
Will New Jersey congressional leaders hop on the marijuana legalization train?
New Jersey Cannabusiness Association leads marijuana legalization discussion with state officials
---
Murphy wants to raise the sales tax from 6.625 percent to 7 percent and include ride-sharing services and accommodations like Airbnb.
Under his budget plan, incomes over $1 million would be taxed at 10.75 percent, up from the top bracket of 8.97 percent.
His proposed spending plan of $37.4 billion is roughly 5 percent higher than former Republican Gov. Chris Christie's final-year proposal.
---
Related: Phil Murphy sworn in as N.J. governor, vows to legalize marijuana
---
Topics: New Jersey, New Jersey medical marijuana dispensaries, Phil Murphy