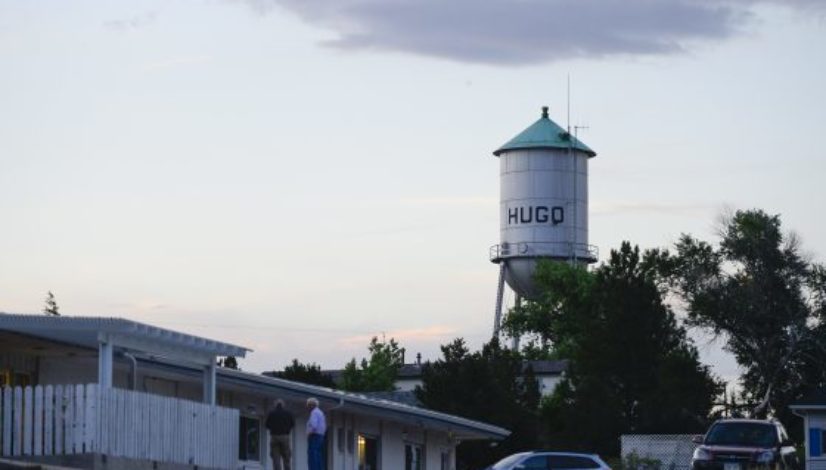 Published: Jul 26, 2016, 3:45 pm • Updated: Jul 27, 2016, 7:19 am
By Yesenia Robles, The Denver Post
Hugo — the small town that made a sudden appearance on national headlines for nearly two days — is returning to normal after state laboratories confirmed field tests that gave rise to suspicions about THC contaminated water turned out to be false positives — all six of them.
The Colorado Bureau of Investigation provided the more conclusive results indicating the water does not have THC, the main psychoactive compound in marijuana. Lincoln County Sheriff's Office announced the news Saturday about 8 a.m., calling off a water advisory that had warned residents not to bathe, drink or cook with tap water.
The suspicion was first announced Thursday after county officials, using field test kits, got some positive tests results.
---
Keeping track of Hugo water news
False alarm: No THC in Colorado town's water supply
Hugo water: Test results coming soon amid THC worries
When it first broke: Colorado town finds THC in its drinking water, issues warning
Weed news and interviews: Get podcasts of The Cannabist Show.
Subscribe to our newsletter here.
Watch The Cannabist Show.
Peruse our Cannabist-themed merchandise (T's, hats, hoodies) at Cannabist Shop.
---
Despite the brief confusion it caused — including the football team cancelling practice and local restaurants having to shut down — sheriff's officials Saturday say they do not regret taking the field test kit results seriously.
"If this situation were to ever happen again, we would act in the same way," said Captain Michael Yowell, a spokesman for the sheriff's office. "Public drinking water is nothing to chance or ignore."
Some were skeptical from the beginning.
Marijuana experts and lab workers, noted that THC is not water soluble.
Yowell said Saturday the field test kits used were saliva-based OrAlert test kits. The maker of the kit was not immediately available Saturday.
Susan Medina, a spokeswoman for CBI, said the state agency did not keep track of data on the effectiveness of the field tests and how those results compared with the lab tests.
Medina did say toxicology tests conducted at the agency's laboratory "are much more sensitive in nature compared to field tests, and offer more in-depth analysis of the sample."
Yowell said the town's experience made officials recognize there are no good tests to detect THC in water.
"I don't think anyone other than a chemist or forensic expert could say why the field tests were inaccurate, a question we are asking too," Yowell said. "To our knowledge there is no precedent that was set for a situation like this."
Hugo resident Keith Bowhan said Saturday he appreciated the work the local officials had done.
"I think they did everything they could to get the situation with the water under control," Bowhan said.
This story was first published on DenverPost.com
Topics: Colorado, hugo, hugo water, thc, thc water